Audi Creates the Spunky Electric Restomod From the Classic 1971 NSU Prinz
If you have fond memories of nerdy school science projects like we do, then just wait until you see the awesome project recently given to 12 Audi apprentices. A set of trainees were tasked with creating an electric restomod to honor the 150th anniversary of Audi's factory site in Neckarsulm, Germany, which originally produced knitting machines in 1873. The eye-catching result, the Audi EP4 concept, was revealed this past weekend.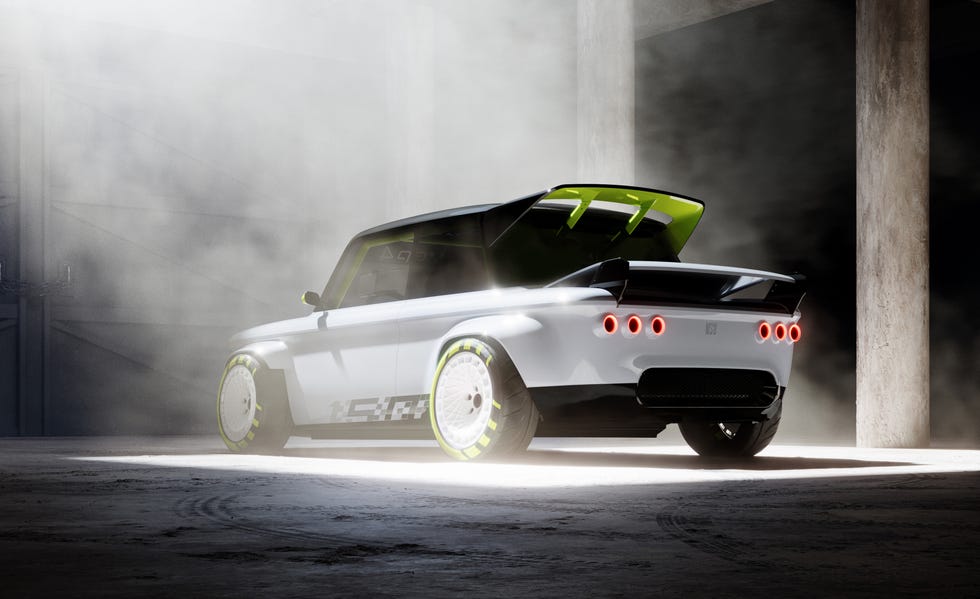 AUDI
The project began in January with a 1971 NSU Prinz 4 that had been sitting, neglected, for decades. NSU was a German automaker subsumed by Volkswagen in 1969 before being merged with Auto Union to create the Audi brand we know today. The Prinz was assembled in Neckarsulm from 1961 until 1973, making it the perfect canvas for the celebratory reinterpretation.
While the boxy shape and strong beltline of the original Prinz remains, the details have been thoroughly reworked. The circular headlights were swapped for oval LED units, while the front bumper gained a splitter and a large intake feeding air through a vent in the hood. Signal Yellow accents pop against the Suzuka Grey paint, and the rear wing sprouting from the back edge of the roof is mounted not to the body but to the roll cage itself, with the wing supports passing through the rear window.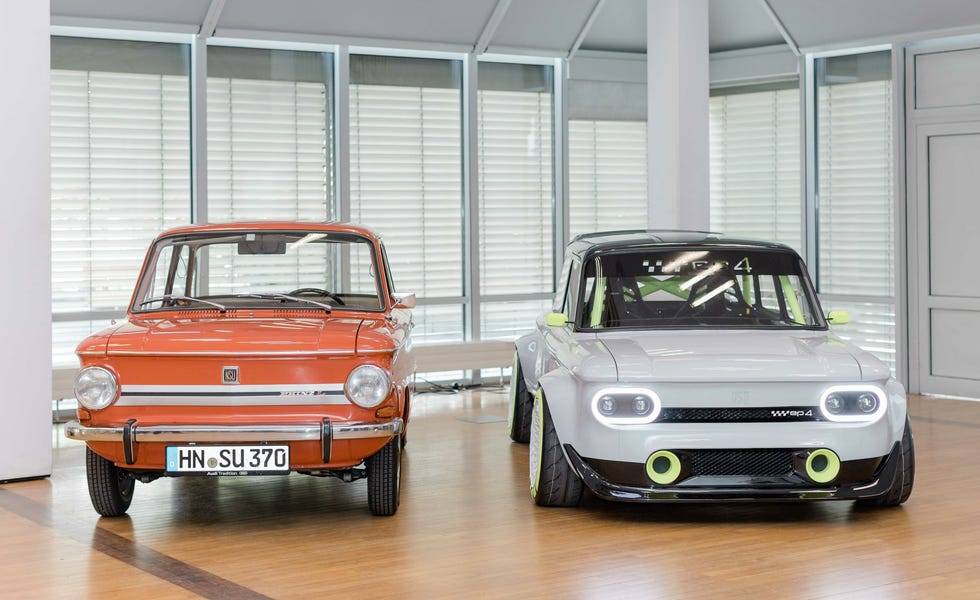 AUDI
Along with fixing rust spots in the body and solidifying the 50-year-old chassis, the trainees also tore out the original 30-hp two-cylinder gasoline engine from the rear compartment and replaced it with a 240-hp electric motor from a 2020 Audi e-tron. While the weight of the motor rests in the rear of the car, the battery balances it out by residing under the hood where the fuel tank originally lived. The apprentices took the 17.9-kWh battery from a plug-in-hybrid Audi Q7 SUV.
All of this extra power required some structural modifications. The floor plan, including the brakes and axles, were borrowed from an Audi A1, and the wider fenders were 3D-printed to house the old-school white wheels and sticky performance rubber. The trunk can also be set to a half-open position to allow cool air to enter while also serving to show off the electric powertrain. The EP4 concept has no bearing on any future Audis, but the neat project car shows the promise of the next generation of Audi designers and engineers.